È dal 1890 che la famiglia Pellegrino, di generazione in generazione, si occupa di olivicoltura e produzione di olio extravergine d'oliva. Ancora oggi, dalla primavera quando l'olivo inizia a fiorire fino all'autunno inoltrato quando è tempo di raccolta, tutte le fasi della coltivazione sono seguite con estrema attenzione.
Solo le olive migliori, accuratamente selezionate, vengono avviate al tradizionale frantoio a macine di pietra dell'azienda per diventare olio extravergine d'oliva. Questa e altre storie in un meraviglioso racconto, presto online.
It's since 1890 that the Pellegrino family, from one generation to another, is interested in cultivating olive trees and producing extra virgin olive oil. Only the best and carely selected olives are carried to the oil-mill, located in the middle of the farm, to become extra virgin olive oil. This one and more stories in an amazing report will be online soon.
RISERVA 25°
Frutto della meticolosa e sapiente cura nella selezione gustativa e varietale maturata nel tempo dall'azienda Pellegrino, nasce in occasione dei 25 anni dalla sua costituzione l'olio extra vergine «integrale» riserva del 25°, una ricerca stilistica/qualitativa al top della gamma. 25 anni dedicati alla cura ed all'amore per la propria terra, la Puglia, che ringrazia con un olio extravergine di oliva semplicemente unico. Olio dalle caratteristiche intense, fruttato, di carattere e di gran corposità, ben si sposa con i piatti tipici della cultura mediterranea, le verdure, le carni rosse, trovando l'abbinamento ideale con la pasta e legumi, dove esprime al meglio le sue caratteristiche decise. Realizzata con tappo antintrusione a pallina ideale per la ristorazione italiana.
A product of the scrupulous and expert care for the gustative and varietal selection worked out by Azienda Pellegrino, the extra virgin olive oil "integrale – Riserva del 25°" comes up on the occasion of the 25th anniversary after long years of experience and after a stylistic and qualitative research with the best results. 25 years devoted to the attention and love for the native land, Apulia, which is grateful for this kind of extra-virgin olive oil simply unique. Oil with intense characteristics: fruity, strong and robust; it goes well with the typical and special dishes of the Mediterranean culture, vegetables, red meat. It is exceptional for dressing pasta with legumes, where it reveals its marked features at best. Realized with a safety cap against intrusion ideal for Italian catering service.
COMMENSALIA
Gusto fruttato ed aromatico oltre ad un profumo intenso di oliva fresca sono le note caratteristiche dell'olio Commensalia. Ottenuto da una lunga e paziente selezione di olii extravergine di produzione italiana, soddisferà anche la clientela più esigente. Infatti Commensalia contribuisce a rendere più ricco qualsiasi piatto della cucina mediterranea, caratterizzandone piacevolmente il sapore.
The fruity and harmonic taste with an intense fragrance of fresh olive distinguish Commensalia. Obtained after a long and patient selection of extra virgin oils produced in Italy, it will be appreciated even by the most exacting consumers. In fact Commensalia contributes to enrich  each dish of Mediterranean cooking, agreeably characterizing its taste.
ANTICHI SAPORI
Orcio Antichi Sapori è un olio extravergine di alta qualità. Selezionato dalle migliori olive della tenuta La Spineta. Un sapiente blend tra coratina, peranzana ed ogliarola alla ricerca di un equilibrio sensoriale e gustativo, attribuisce ad Orcio Antichi Sapori un'inconfondibile gusto mandorlato, mediamente delicato e versatile nei vari abbinamenti gastronomici. Viene interamente realizzato e dipinto a mano nel rispetto delle antiche tradizioni ceramiste della Puglia.
Orcio Antichi Sapori is a high quality extra virgin olive oil, produced with selected Coratina, Peranzana and Ogliarola variety olives coming from the farm "La Spineta". After a careful and skilful attention during tasting, a balanced and harmonic blend is selected; thanks to its delicate almond aftertaste it suits all dishes. The jar is entirely handmade and hand-painted respecting the old terracotta Apulian traditions. The neck is wrapped with pvc transparent cap and warranty sealed.
PETRAIA ORGANIC
Petraia organic – la parte più pregiata della masseria La Spineta, un appezzamento di oltre 50 ha nel cuore dell'azienda particolarmente vocati per la varietà d'oliva Coratina, sono destinati alla produzione di olio extravergine da agricoltura biologica Petraia organic. La crescita degli ulivi e la maturazione delle drupe, sono favorite da pratiche agricole che salvaguardano l'originario ecosistema secondo il ciclo naturale. I metodi usati privilegiano la qualità, in sintonia con l'ambiente e le esigenze dell'uomo.
Petraia organic – The most valued part of "la Spineta" land, more than 50 hectares placed in the heart of the farm and particularly inclined to the Coratina variety, have been selected for the production of Petraia organic extra virgin olive oil. The olive trees growing and the drupes ripening are assisted by agricultural proceedings that protect the original eco-system in conformity with the natural cycle. The methods favour the quality according to the habitat and the human needs.
LA SPINETA / DOP TERRA DI BARI – CASTEL DEL MONTE
La Spineta DOP è un olio extravergine prodotto con solo olive della varietà coratina prodotte nella omonima contrada di proprietà della Famiglia Pellegrino da 4 generazioni, situata tra il mare e le prime propaggini della Murgia dove troneggia il Castel del Monte. Per le sue caratteristiche organolettiche e le proprietà nutritive e dietetiche che possiede, è indicato per il consumo a crudo ed in ogni tipo di cottura di piatti dal gusto deciso. È insostituibile nella preparazione delle specialità tipiche della dieta mediterranea.
La Spineta PDO is an extra virgin olive oil produced solely with Coratina variety olives coming from the namesake land, a Pellegrino Family property since 4 generations, situated between the sea and the first layers of Murgia, north-west of Andria. Its organoleptic qualities and its nourishing and dietetic features make it suitable for raw use and for every kind of cooking. It is irreplaceable to prepare typical specialties of Mediterranean diet.
TYPUGLIA / GOURMET DESIGNERS
Typuglia è un brand nato dalla grande passione per il design, per l'antica arte della tipografia e per il buon cibo. Un corto circuito che di sicuro ha stimolato i processi di creatività poi incanalati nella progettazione, nella sperimentazione, nella creazione e nella ricerca e sviluppo di innovativi sistemi di confezionamento e vendita. Pellegrino srl, dal 2016, aggiunge alla sua famiglia di prodotti l'orcio multicolori in terracotta Typuglia, realizzato e dipinto a mano dai sapienti artigiani locali nei 6 colori tipici del territorio e delle architetture pugliesi, oltre all'esclusiva "lightbox", confezione regalo in cartone alveolare ecologica e riutilizzabile (con istruzioni d'uso per la trasformazione) in un meraviglioso lume da tavolo. Ecosostenibilità ed ecocompatibilità connubio ideale con l'utilizzo di evoo Da Agricoltura Biologica. Questi e altri progetti in fase di test saranno la risposta della Pellegrino srl ad un mercato più esigente e attento al food-design avvalendosi quindi della collaborazione di un collettivo di designers coordinati da Leonardo Di Renzo, pronti a capovolgere le regole e innovare la "tradizione". È questo il vero segreto di un olio extra vergine di grande qualità certificata.
We will explain the partnership between Pellegrino srl and Typuglia / Gourmet Designers. A passion stimulating creativity and leading to design, experimentation, creation, research and development of new packaging and sale systems. Starting from 2016, Pellegrino srl is adding to its catalogue Typuglia multicoloured terracotta jar and the exclusive lightbox. The jar is handmade and hand-painted by skilled local craftsmen using 6 typical apulian colours which represent the territory and architecture of the region. The exclusive lightbox is an alveolar cardboard gift packaging. It is environmentally friendly and can be reused following the instructions to transform it in a beautiful table lamp. Environmental sustainability and friendliness go along with organic extra-virgin olive oil. These products, along with other still being tested, are the answer to a marketplace which is becoming more and more hard to please and interested in food design. So, Pellegrino srl will work with a team of designers coordinated by Leonardo Di Renzo who are ready to strip away the rules and innovate the tradition. This is the real secret of an extra-virgin olive oil whose quality has been certified.
1890 BODY BRAND
Le proprietà antiossidanti ed emollienti dell'olio extravergine, già note in epoca romana, si esprimono al meglio nella linea 1890 Body Brand. L'antica tradizione agricola si avvale oggi delle sapienti mani dei tecnici di laboratori cosmetici italiani specializzati nella creazione di prodotti che esaltano le tipiche proprietà dell'extravergine, ricco di polifenoli e vitamina E. La crema viso 1890 ha una texture ricca che, applicata mattina e sera sulla pelle detersa, le dona elasticità e compattezza. La crema mani è delicata e profondamente efficace, di rapido assorbimento.
The extra virgin olive oil antioxidant and soothing properties, well known also during Roman times, are greatly featured in 1890 Body Brand products. The ancient farming tradition is given today in the hands of Italian cosmetic lab techs, specialists in the creation of products able to exalt the evo peculiarities, above all polyphenols and vitamin E.
1890 face cream has a rich texture and, applied day and night on the cleansed skin, gives elasticity and consistency.
Hand cream is delicate and deeply effective, of rapid absorption, it nourishes and protects hands.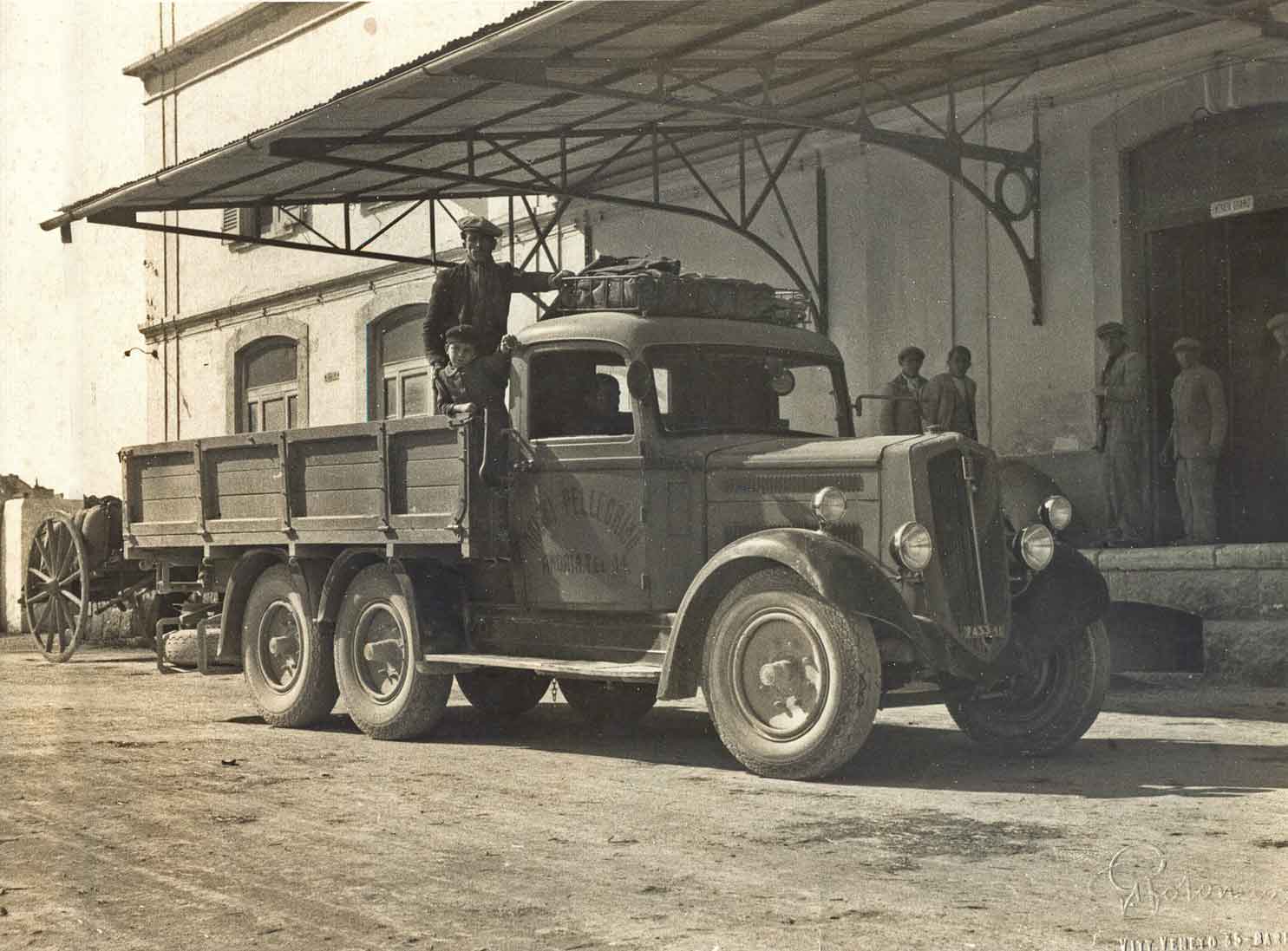 4 GENERAZIONI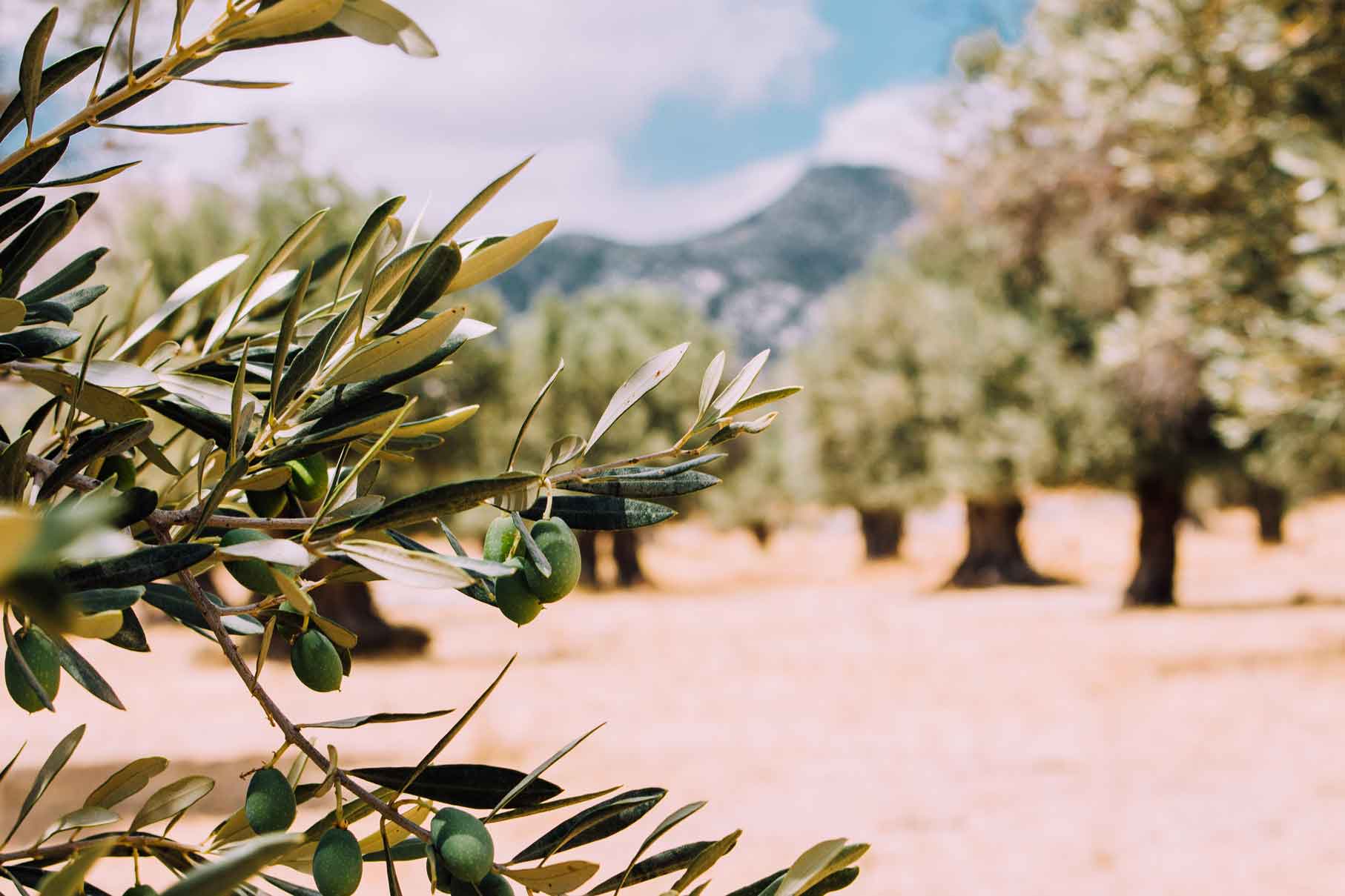 QUALITÀ EXTRA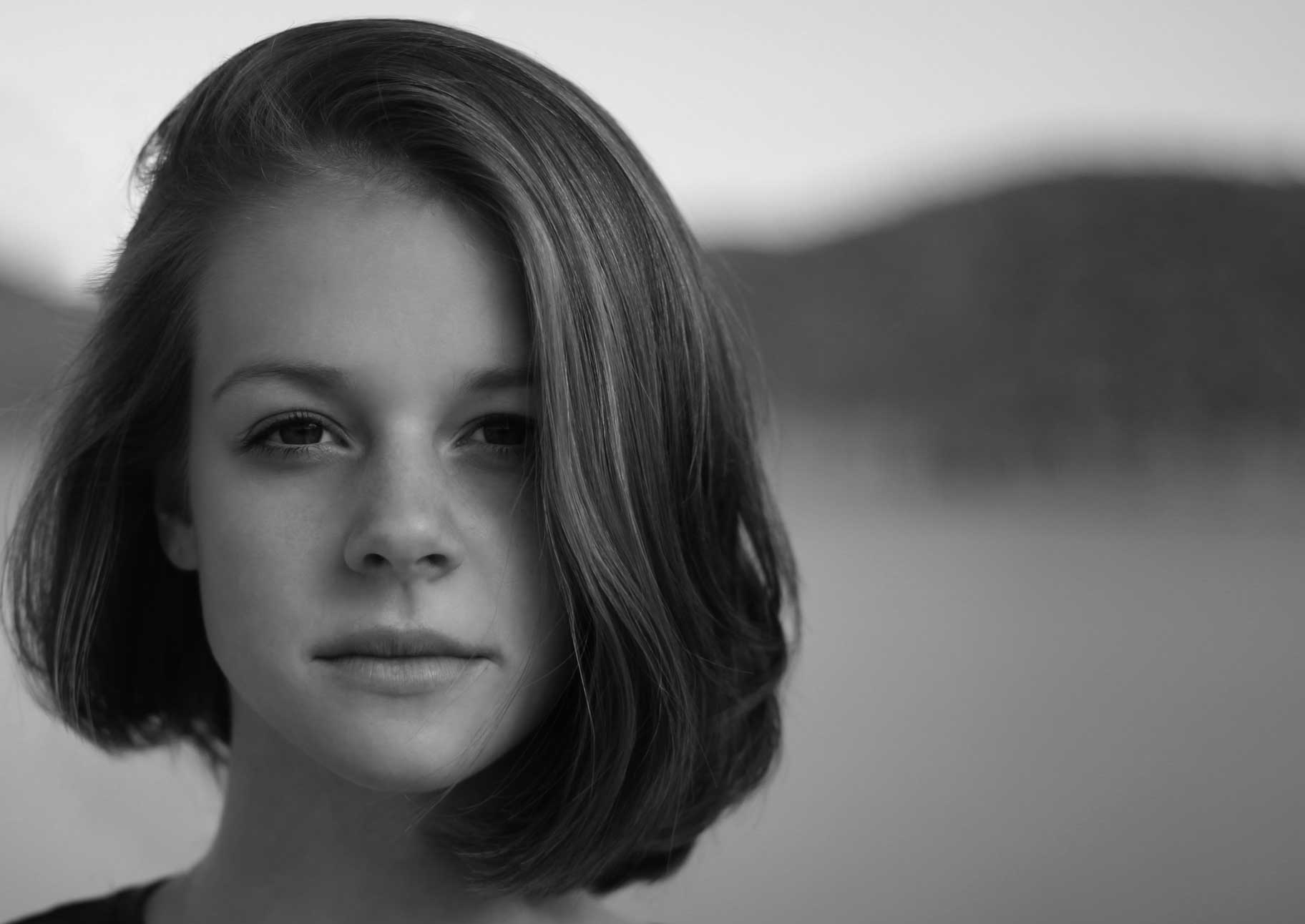 EVO FOR BODY
1890. Nei poderi dell'antica masseria La Spineta, cuore della vasta tenuta di famiglia, si raccolgono le olive da portare in frantoio. Esperti mastri oleari ricaveranno il primo olio extravergine d'oliva tradizionale. Allora si inaugurò una duratura storia di successi. Sullo scorcio del XXI secolo, alla quarta generazione, dopo le esperienze sull'innovazione di prodotto maturate negli anni, l'intera famiglia Pellegrino si riunisce su innovativi progetti orientati alla produzione di qualità della filiera olearia e agroalimentare. Nuovi concept e nuovi brand per nuovi mercati concepiti sulla trama di un solido know-how e sull'ordito della tradizione: la linea cosmetica 1890 body brand, le selezioni Antichi Sapori, Riserva 25. Il biologico Petraia organic e i Gourmet Designers di Typuglia.
1890. In the Masseria La Spineta estates, the heart of the great family properties, olives are picked up to be brought to the frantoio. Expert masters are going to extract the first traditional extravirgin olive oil. A lasting success story was starting. On the turn of the twentieth century, at its fourth generation, after all the product innovation experiences built up over the years, the Pellegrino family gathers together to start new projects on the agri-food and evo chain production. New concepts and new brands for new markets, conceived on the weft of a strong know-how and an the warp of tradition: the cosmetic line 1890 body brand, Antichi Sapori, Riserva 25° selections, Petraia organic and the Typuglia Gourmet Designers.